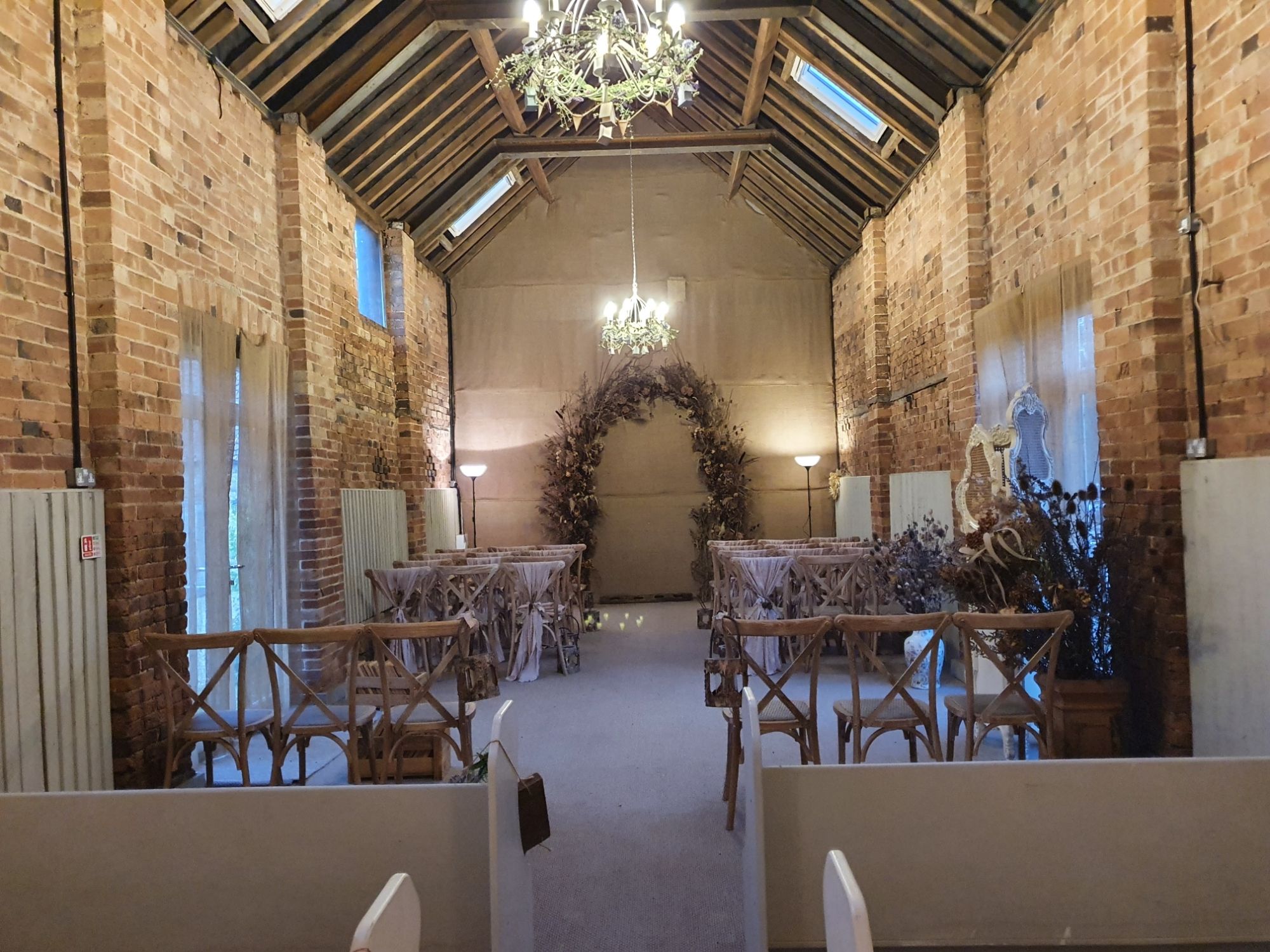 The Granary is our beautiful barn which we have given a little TLC in places without wanting to lose it's rusticity and layers of history. You can still see the ages of brick and oak purlins along with the lovely wall detailing. The building sits directly adjacent to The Dutch Barn.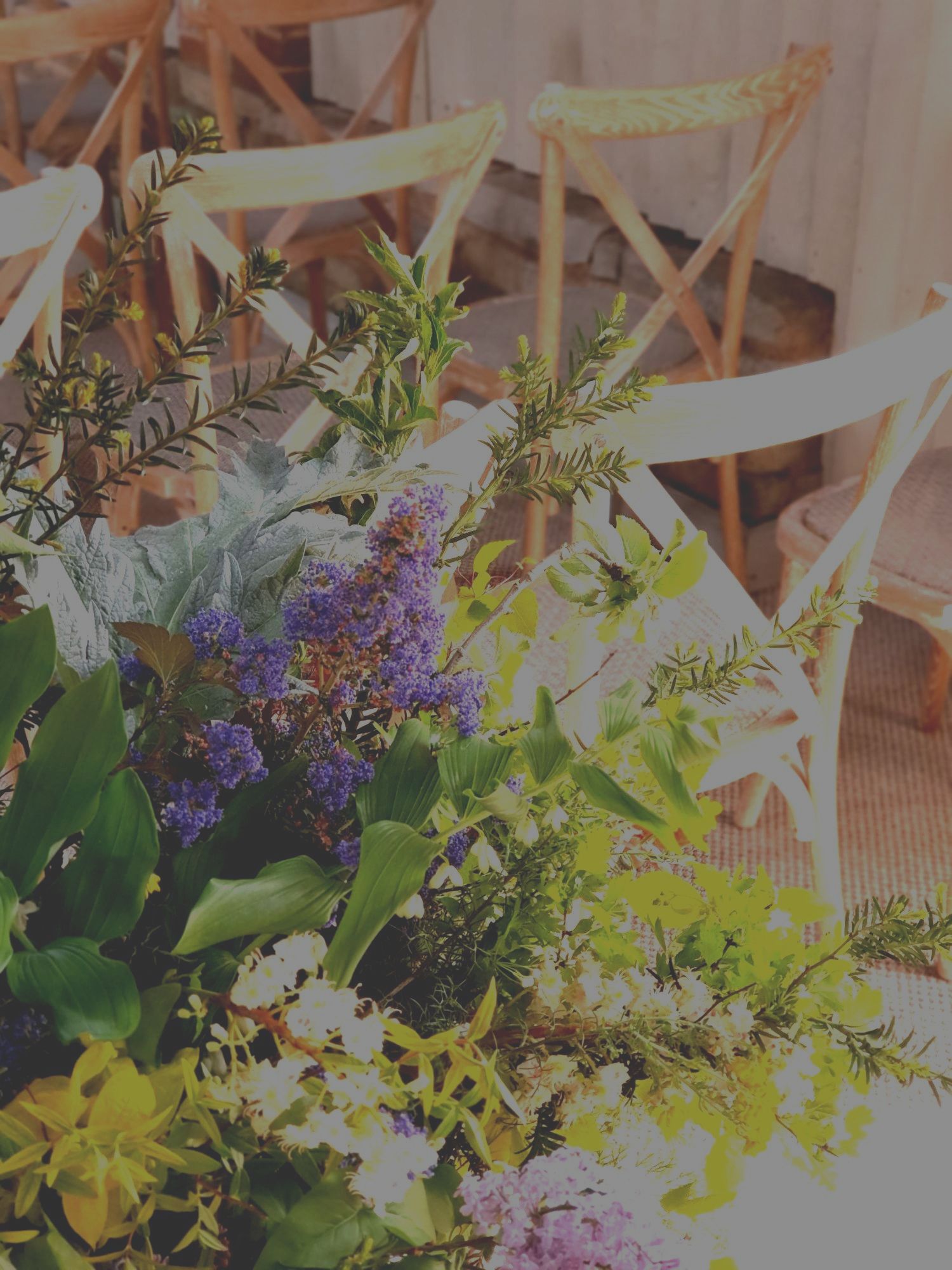 The Granary is available as part of our exclusive Wedding Package, alongside The Dutch Barn Reception Venue and our lovely Hen House Accommdation, for Humanist and Civil Ceremonies. The Granary accommodates a maximum of 80 guests seated, with the option to have a full length aisle accommodating 70 guest formally seated or a half length aisle accommodating 80 guests seated.
The simple natural character of The Granary is beautiful in it's self, but you also have the option and flexibility to style and theme the building as you would wish. There are plenty of features which lend themselves to floral and candle decoration, such as the brick detailing and stone shelves. Fairy lights for ambience, draped along the steel trusses and floral archways.