At Oddhouse Farm the attention is all in the detail combined with a high quality service. It is just as important for us, as it is you for your special day to run as smooth as clock work. A day to remember for all the right reasons - a fantastic venue, happy guests, a relaxed atmosphere, great food and refreshments with the ultimate goal - your dream day - a reality!
Here at Oddhouse Farm we want to keep things simple by providing an exclusive one stop venue. Relieving you of the unnecessary complications such as having two different venues, one for your ceremony and another for your reception, the logistics and timings, and transportation of getting your guests from A to B; where to get ready before your event or accommodate your guests - we really have tried to think of it all! Just think you will have all that extra time to concentrate on the things that really do matter! Like popping to The Little Retreat for a sneaky spot of pampering to make sure you are super relaxed!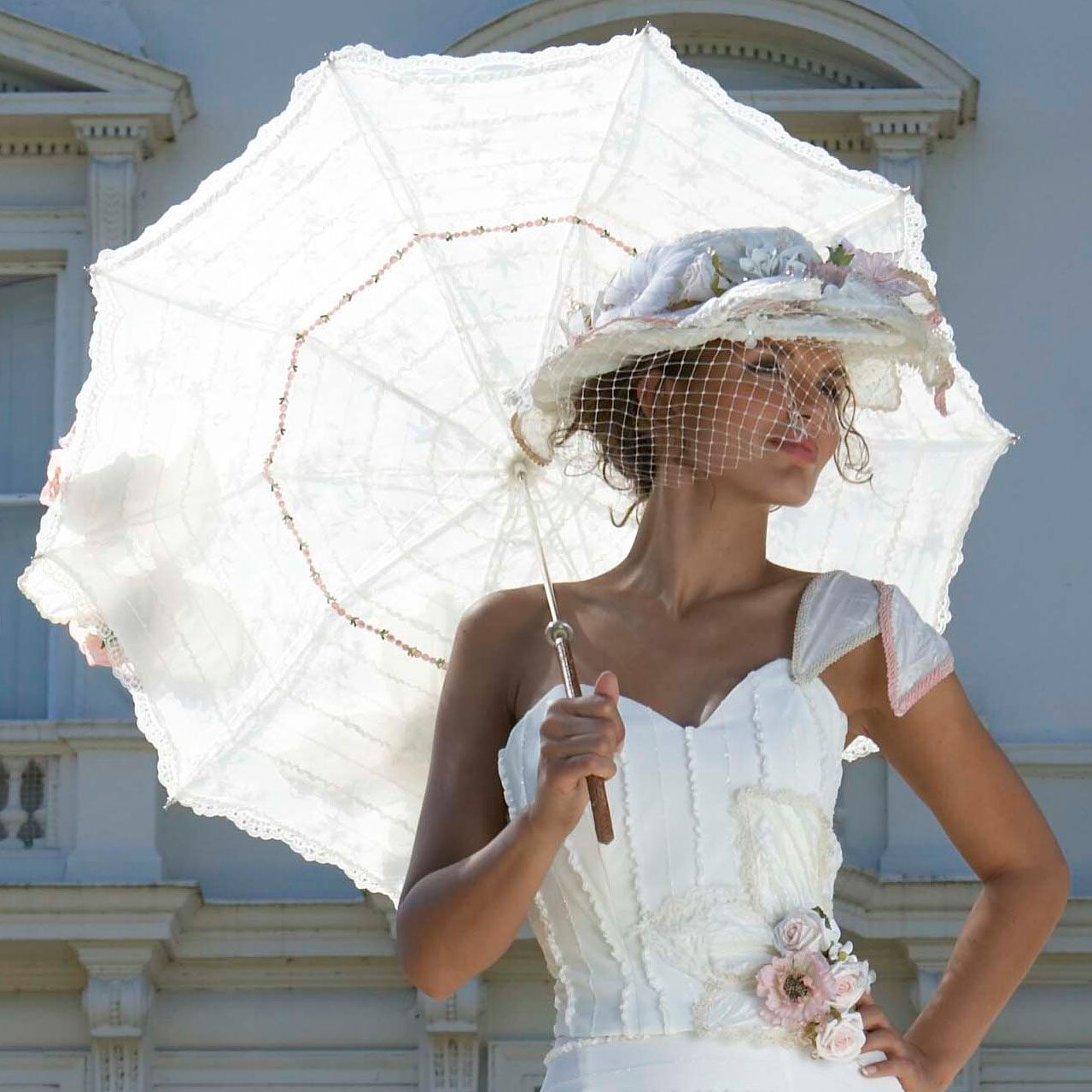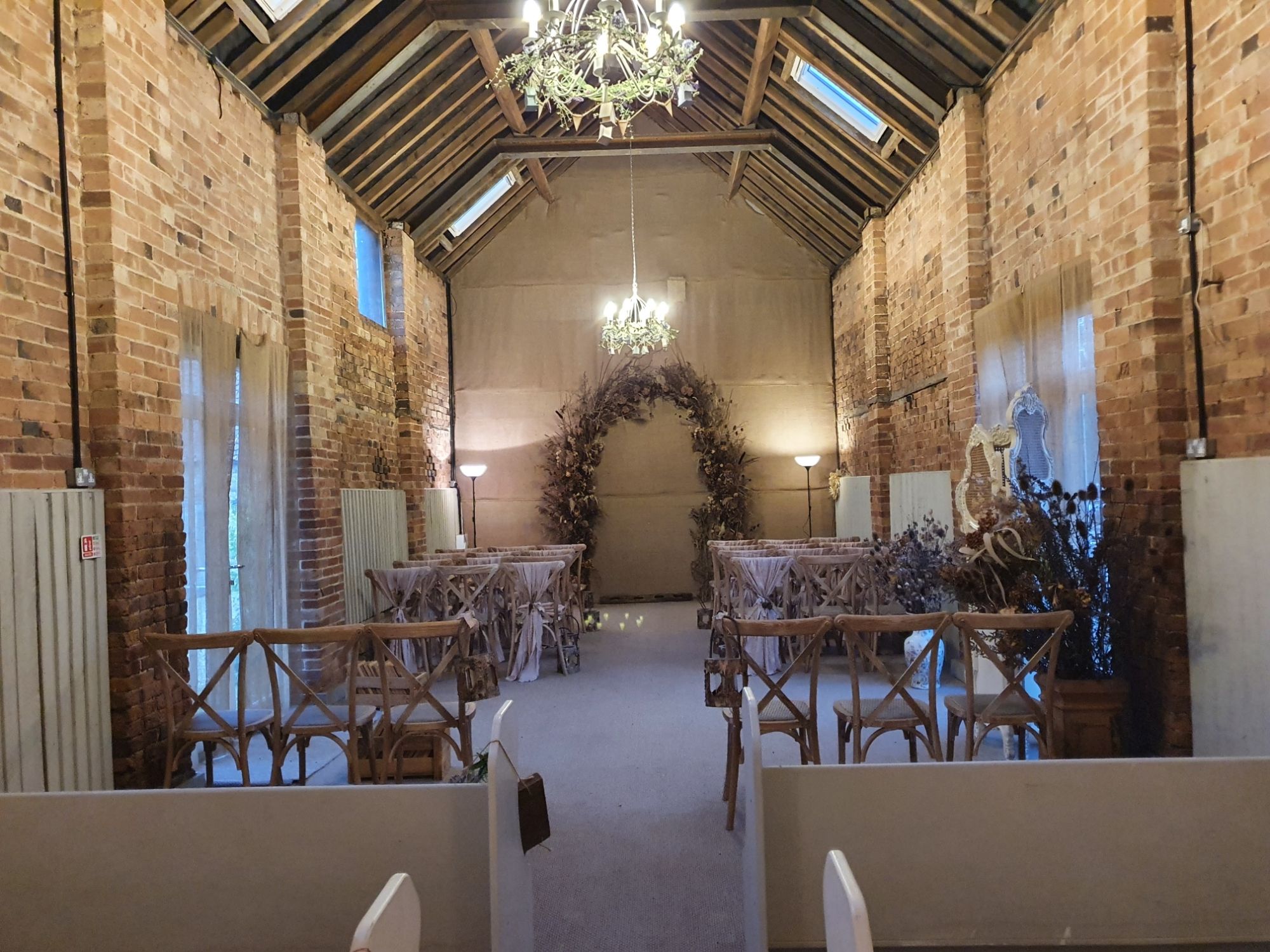 The Granary is a charming old threshing barn, which sits just a stones throw away from The Dutch Barn. Perfect for those brides looking for a rustic venue for their ceremony and comfortably seating 80 guests. The Granary's untouched feel of rusticity offers a complete contrast to the contemporary feel of The Dutch Barn, yet compliment each other prefectly, giving your guests not just one wow factor but two when they mosey from your ceremony to the reception.
Now fully licensed for Civil Ceremonies and available for informal, humanist ceremonies too.
The combination of The Granary and The Dutch Barn allows you to have your ceremony and reception all in one exclusive venue, so all you and your guests need to do is take a short stroll and mosey on over from your ceremony in The Granary to start your celebrations in The Dutch Barn where the party can begin!
The Dutch Barn Receptions
The Dutch Barn is our fantastic new Wedding and Events building, newly converted and specifically designed with weddings and celebrations in mind. Offering a light and airy unique venue, with far reaching stunning views. We have taken the subtle industrial, steel features of a traditional Dutch Barn and softened them with the mellow shades of waney edge oak, large glazed doors, high barrel ceilings and a relaxed mezzanine lounge area with wooden floors and leather furniture.
This stunning building combined with our our fully licensed Granary, luxury Hen House and Gypsy Caravan Accommodation, as well as and the on site Little Retreat Day Spa, makes a perfect one stop venue for your perfect day.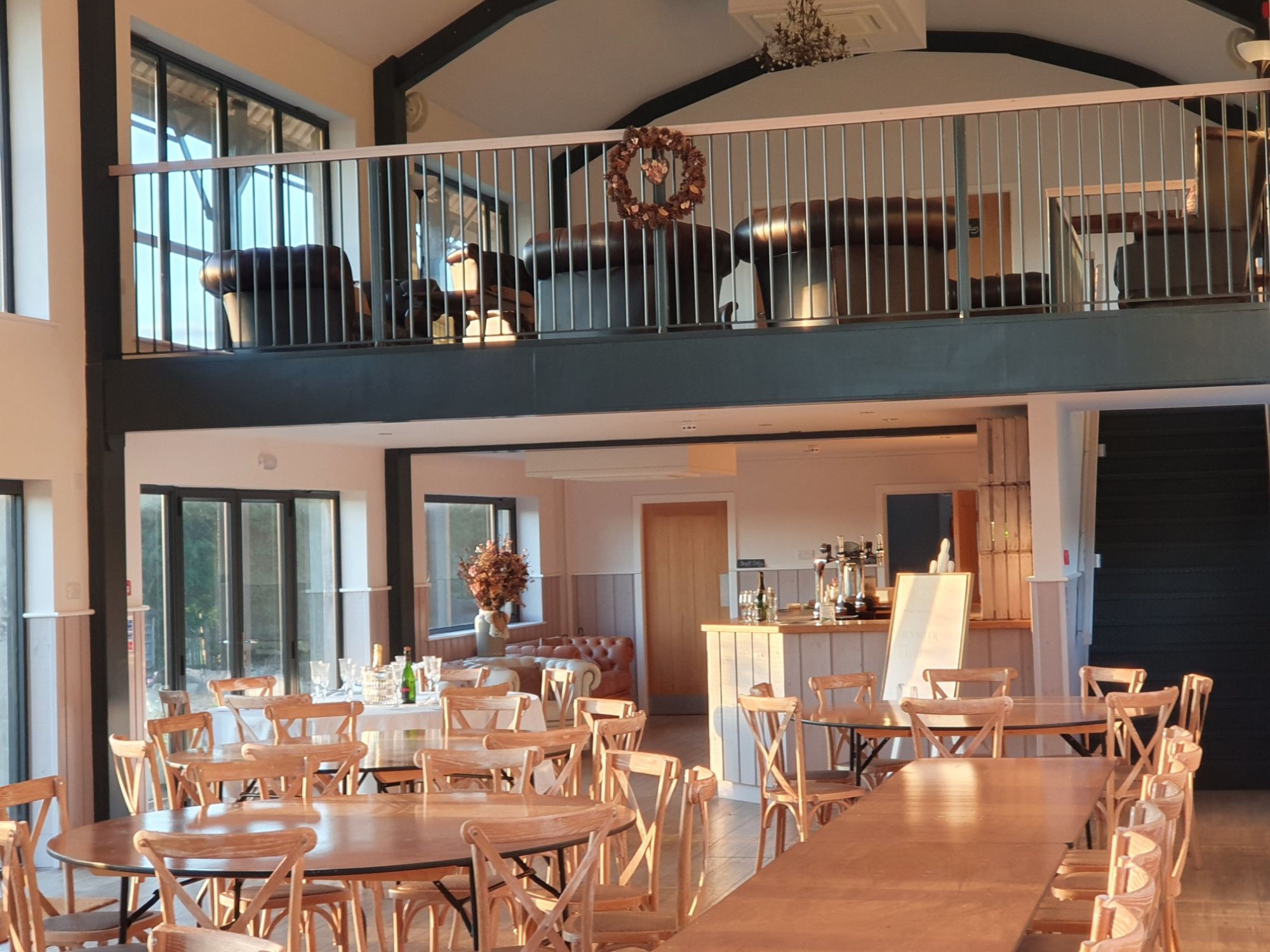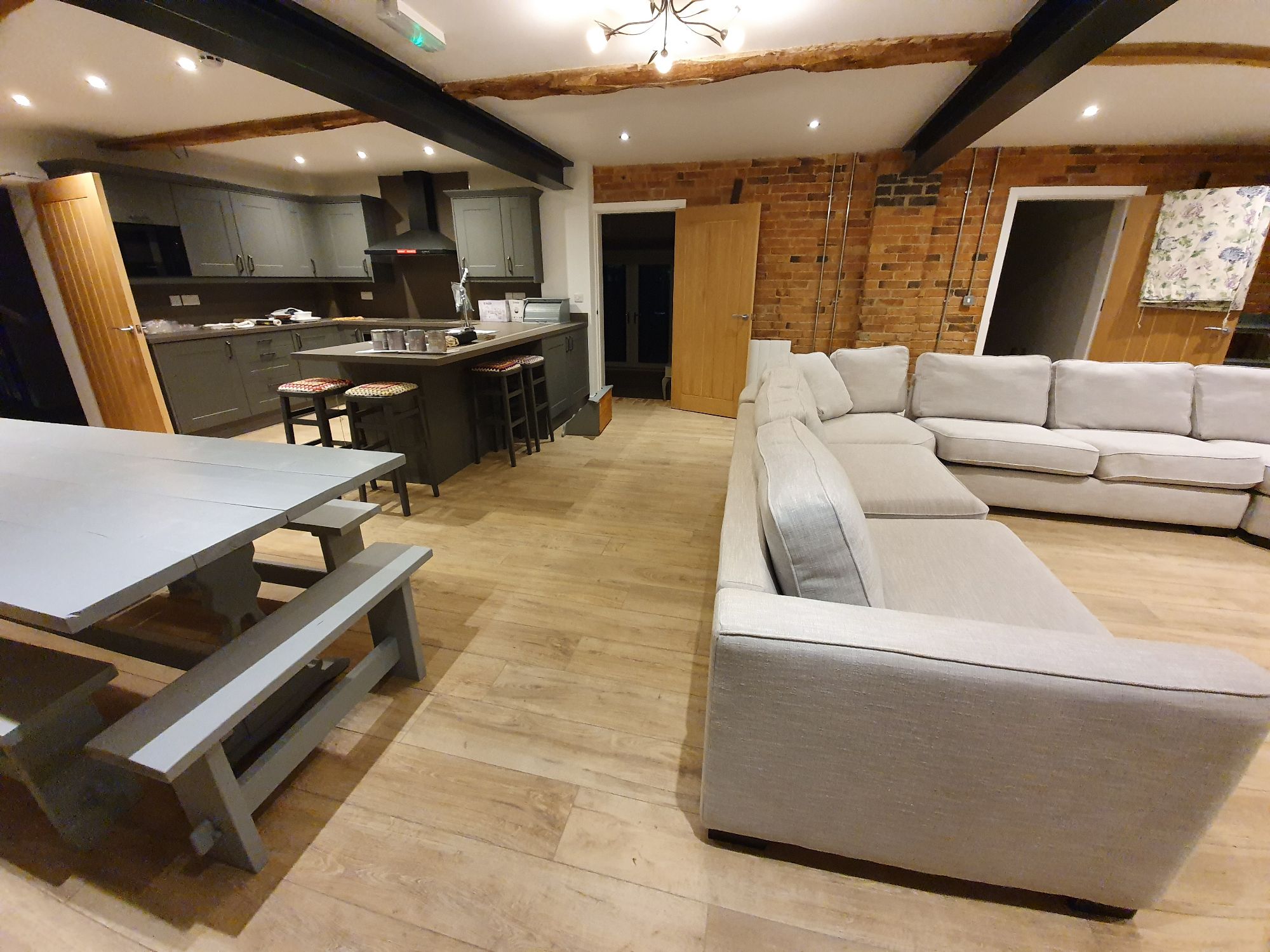 The Hen House Accommodation
The Hen House is a charming old cart shed, newly converted into luxury group accommdation. It sits just a stones throw away from The Dutch Barn and is perfect for those brides looking for a rustic venue to hold their wedding with the luxury of onsite accommodation all included within our Exclusive Wedding Package. The Hen House has been sympathetically restored and converted to retain many of it's original features, such as oak beams and stone detailing.
Situated just around the corner from our beautiful Granary and stunning Dutch Barn you will have complete exclusivity for the duration of your celebrations.
Our Exclusive Wedding Package here at Oddhouse Farm provides you with complete peace of mind, knowing that you have exclusivity of The Hen House, The Granary and The Dutch Barn for the preparationg and duration of your celebrations allowing you to have your ceremony, reception and accommodation all in one exclusive venue.

Like what you see and want to find out more?